Is it the same with you? You get the big stuff done on your newsletter but it always seems like you end up needing a little something extra.

An IDEA would be good. An article there would be nice. An article with a little substance would be a great. A piece of art to go with it would be darn near too much to ask.
How long is it going to take you to find THAT little combo?

About five minutes with PAGES.

That piece of art you need, find it in PAGES fast.

That article you want, PAGES has it.

Want a cartoon or a game? No sweat.
Need some regular ideas? PAGES has them every month.
With your annual PAGES subscription, you can use all of the articles and art you want without fear of copyright violation. Use any article. Use any part of an article. Put your own byline on an article. No need to give PAGES credit. These materials are yours to use and reuse in print, Web, or in email.
USEFUL art: Not just clip art. Choose and use any of about 40 new pieces of art every month. Announcers, headers, banners, borders, more. Color for Web, grayscale and black-and-white for print.
RELEVANT articles: Every month you can pick from new articles in 12 categories, including technology, business, sports, safety, holidays, health, seasonal, home and family, personal and professional development, joke, quotes, trivia, and more. (Web subscribers can also review and use articles from 5 years of back issues.) More than 60 new articles in every issue.

POPULAR games: A new crossword, word search, trivia and variety game every single month! Use any or all.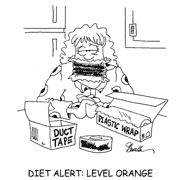 FUN cartoons: Jerry Craft's Mama's Boyz plus four other new cartoons every month that you can use.
TIME-SAVING click-and-place articles: Mini layouts that you pop into your print publication.

Free Gift with subscription!
Learn everything about doing a newsletter — FREE!
Learn about The Newsletter Mentor
Here's how you can
save time with PAGES:
Subscribe to your choice: Hard copy only (28 pages monthly); Hard copy and CD-ROM with every issue; or download, browse, and search articles and art from current or past issues from the Web.
Use any article without fear of copyright violation. Articles for Web, print, or email.
Use any piece of clip-art to illustrate your articles
No need to do layout with Click-and-Place stories
Use art in color, black and white, or grayscale
Run any article as-is, edit it, or add your own by-line!
Use any article or piece of art in print, email, or on the Web.