Free Newsletter Ideas.
Free Article Samples.
Use the Samples Today!
Are you publishing a newsletter or planning to start one?
Here's everything you need
to create your newsletter.
Newsletter ideas, articles, images, cartoons, puzzles, trivia, banners, recipes (with photos), and more.
Find what you need for your newsletter with one click to PagesMag.com.
If the newsletter isn't your only job (maybe just your favorite!), you know how difficult it is when a contributor doesn't come through or you just need a good idea. That's when newsletter creators end up scrambling to find for the right item or idea for their newsletters.  It soaks up time.  When they want a cartoon or puzzle? Again, they search. Now the newsletter starts to soak up time and money.
It doesn't have to be that way.
Turn to PagesMag.com for a variety of fun and useful articles
Every month, we provide 60 new articles on serious health subjects, lively seasonal subjects, and quirky historical items. In 27 digital pages you can choose articles on safety, health, business, home, technology, workstyles, and lifestyles. You'll find recipes, horoscope, puzzles, cartoons, and a calendar. Use whatever you want in your newsletter. Have fun and get back to business!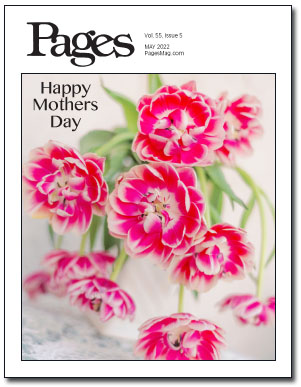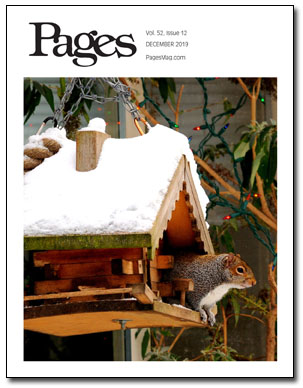 I want to resubscribe.  The newsletter that I put together using your content is amazing and people love it.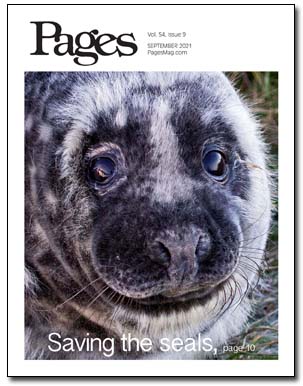 Sign up.  We'll send you an invoice, if you need it.
We'll email you every month when each new issue is ready. Or you can go to the Subscriber's Page any time to grab an article or image.
Copy-and-paste articles or images. PagesMag.com articles and images will work with any app — email or print newsletter/design applications.
Change anything you want.  You can personalize articles if you are using them for a blog, for example.  You never have to give PagesMag.com credit.
You are finished! Print or email your newsletter.
Perfect filler material for newsletters, Websites, email, or blogs — a time-saver!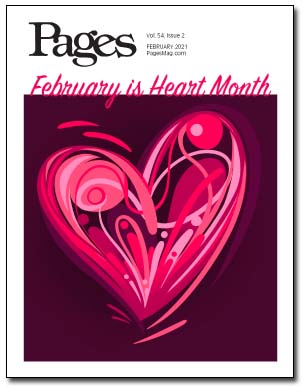 "I love having access to all the articles and artwork, and the games, too! So excited not to have to dig and search the internet for articles that are suitable, as well as available for re-publication. This has made my life much easier."

Regina Kloosterman
Who should subscribe to PagesMag.com?
Our customers include lawyers, doctors, dentists, carpet cleaners, and even magicians.
Employee Newsletter
Creators
PagesMag.com has provided content to literally thousands of company newsletters during our 50 years in business. Our Safety, Health, Seasonal materials are always popular and our Employee Development materials help forge the company culture.
Business-to-Business
Sales Pros
Gone are the days when you could walk into a office building and drop off your card on the 27th floor. How do you make introductions today? Newsletters help to open doors. But for results, you need great content. Get it from PagesMag.com
Person-to-Person
Service and Sales
Professionals
 Real estate agents, Insurance pros, and Investment advisors. If you want to sell your services, no advertisement sticks to the kitchen table quite like a newsletter. With PagesMag.com, you'll find relevant content written in plain English.
Corporate & State
Safety and Risk
Professionals
No better way to support your company's safety program than with PagesMag.com. We write about safety culture, personal safety responsibility, plus equipment, office, and manufacturing safety.
Get My Subscription!
Just $225
*

per year.
That's less than $19 a month.

Did you know . . . The cost of one year of Pages is less than you would spend to buy one cartoon and one puzzle for six issues. With Pages, you get your choice of cartoons, puzzles, articles, and images every month for a fraction of what you would pay per piece. Pages does cost more than snagging a cartoon off the internet, though. But, at least with PagesMag.com, those Copyright Compliance Lawyers won't be calling!
*The cost of a subscription is billed annually.
See Our Subscription Options
Every business needs a newsletter, but not every newsletter-creator needs the same thing. So we have three different subscription options to help you develop the newsletter you want.