About Us
It's fun to see your own writing in print or online and it can be fun to do the writing. For a while. Most newsletter creators start out with great ideas and enthusiasm, but the newsletter is almost never their only job. Problems crop up. They get busy. Contributors don't turn in materials they promised (they are busy, too!) And newsletter ideas run dry. So much for the newsletter.
My father knew this. He was an advertising copywriter, and one day he asked the receptionist at his company where she got the stories for their company newsletter.
"I write them myself," she said. "And it soaks up my time."
My father thought he could give newsletter-creators a better solution. Something simple. A one-stop service for newsletter content.
Pages Editorial Service was born.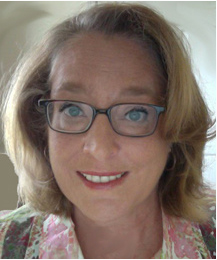 For more than 50 years, Pages Editorial Service has been providing newsletter content to thousands of subscribers all over the country – and even the world. We provide articles, images, cartoons and puzzles to businesses in every conceivable industry – from medicine to magicians.
I hope we can help you enjoy the process of making your newsletter. With Pages Editorial Service, making a newsletter isn't just easy – it's fun!
All the best,
Jae Brown
President, Pages Editorial Service