Get your Free Sample of Pages articles, cartoons, puzzles, images
Here's what people say about PagesMag.com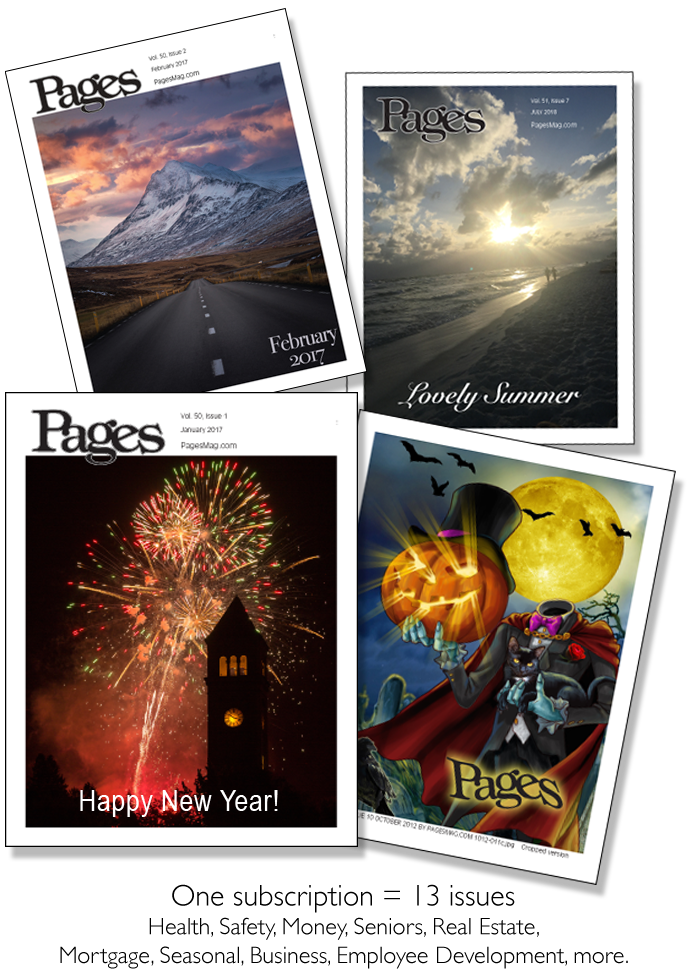 No more cold calls
I just have to tell you how magical our newsletter is for us and how well received. I don't do cold calls anymore. My newsletter is my introduction. When I go out on sales calls, I just say my name and it is recognized. I always know I will be welcome.
This is the way I do my newsletter: My article is industry-related and takes up about 3/4 of the page. The rest I just use your short articles, whatever interests me: Health, money, and always jokes. I always use something that will be entertaining. So the companies and people we target for marketing know us and they even tell me they send our newsletter to family.
Subscribed for 20 years
We've subscribed for 20 years. Other companies say we have the best in-house publication they've ever seen. We take a lot of bows on that, but PAGES helps us to have an effective employee publication. You do a fantastic job!
Treasured time-saver
I am so thrilled that I found the Pages website, Good News – Senior Edition– Newsletter, in 2010. I stumbled upon it when looking for a newsletter template to create my own newsletter for the senior center and what a wonderful help it has been.
I no longer spend hours searching for good senior friendly articles online only to find out that copyrights apply. Pages has given me the option to add, change and personalize the newsletter, as needed. This makes it so easy for me to publish interesting, fun-filled issues each month. Pages is a treasured timesaver and I think it would be for others, too.
Easy to personalize
Housecalls has been a great resource for keeping in touch with clients and the personalization couldn't be easier!
PagesMag.com fills gaps!
For a weekly employee newsletter by a one person staff, nothing is worse than when a story has to be pulled at the last minute. PAGES helps fill those gaps, especially their Safety and Health news.
Pleased with content for seniors
I just wanted to let you know that we here at Safari are VERY happy with PagesMag.com.  I'm getting a LOT of positive feedback from the residents … I love the wide choice of content and the articles are not at all condescending at all to elders.
I can't do without PAGES!
Amazing newsletter
I want to resubscribe.  The newsletter that I put together using your content is amazing and people love it.
Subscribe for about $17 per month*
Did you know?
The entire PagesMag.com membership costs less than purchasing
one cartoon or puzzle each month. With PagesMag.com, you can choose
from 60 new articles, 30-40 new images, 3 cartoons, 3 puzzles, 10 trivia questions, and one word game.
* $225, billed annually based on 13 issues.